Extended Living Space, None of the Maintenance
Knotwood's traditional wood look and wide range of timber colors make it easy to find the perfect deck color. Our aluminum building systems have all the positive qualities of traditional wood with none of the drawbacks. Knotwood does not crack, rot, or succumb to insect damage and is lightweight, easy to install, and strong. The best part is Knotwood does not require continued maintenance like real wood, so you save time and money.
Deck System
Knotwood decks use all metal components and fasteners for ultimate strength and durability. With a choice of two simple snap-together systems, Knotwood decks focus on effortless installation. Both systems are designed to conceal fasteners leaving a seamless wood-like finish.
Our self-mating design uses the same extrusion piece, which clips together to form a slat-like finish, resulting in less overall waste. Knotwood's overlapping board system requires more know-how to achieve a gapless finish. All decking extrusions come in lengths of up to 18'6″, spanning large areas while maintaining strength and form.
For installation guidelines, please refer to our technical manual.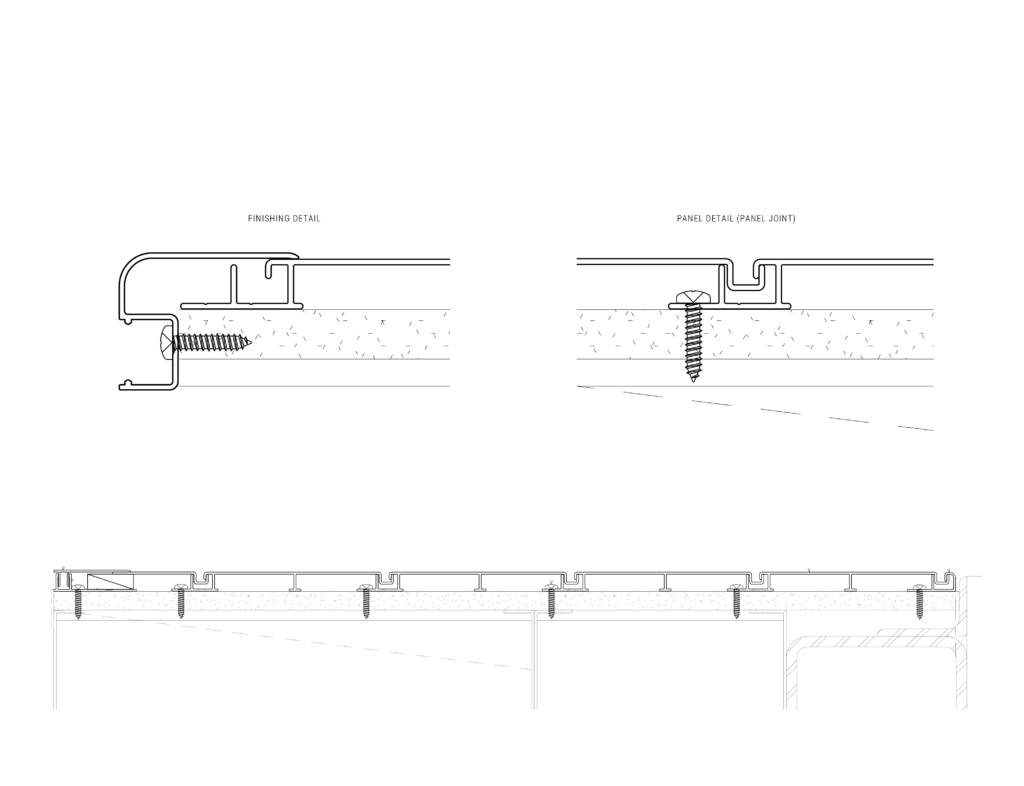 15-Year Warranty
All Knotwood products come backed with an excellent 15-year warranty. We personally guarantee that our products come without defects in material and manufacturing.
Knotwood Literature
Want to incorporate Knotwood into your design? Find more information in our literature and see how you can elevate your project to the next level.
Download Here
Tech Info
Check out CAD files, spec sheets, and other technical information regarding our Knotwood aluminum building systems.
For Architects